BY LITIC MURALI on JUNE 19, 2019
Data from the latest survey of the Mortgage Bankers Association's Weekly Application Survey show small year-over-year gains in purchasing activity and larger year-over-year gains in refinancing activity. The Primary Market Mortgage Survey indicated no change in the 30-year fixed rate mortgage (FRM) from the previous week, at a non-seasonally adjusted rate of 3.8%. However, two weeks ago, the FRM decreased by 17 basis points from the week before, which was the largest week-to-week decline in over two months. A previous post referred to trade disputes as a source of stagnating purchase activity for potential homeowners.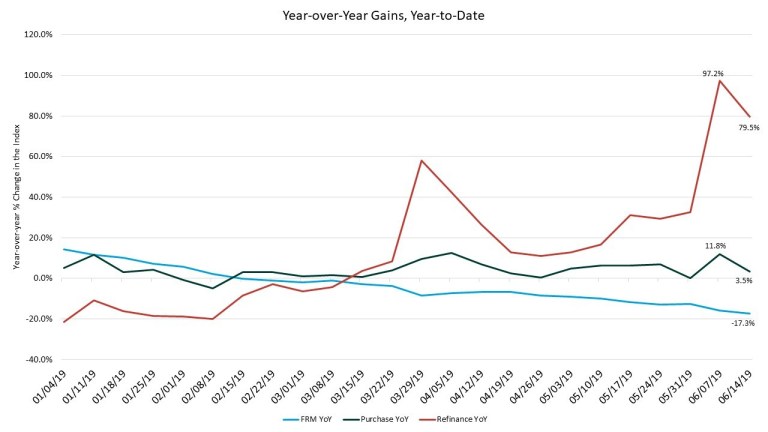 Year-over-year, the gains were strongest in refinance and far less pronounced in purchases, on a seasonally adjusted basis. The index for refinance increased by 79.5% while the index for purchase mortgages increased by 3.5%. The fixed-rate mortgage, however, has shown steady, year-over-year percentage declines since the start of 2019.